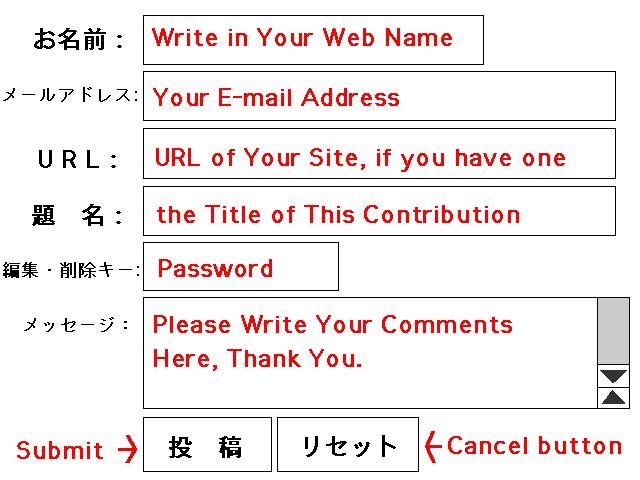 ★  ★  ★
I'm sorry this BBS(Bulletin Board) has only Japanese expressions.
These figures show their meanings.
★  ★  ★
The first figure explains how to fill out the fields when you give me your comments.
Please be sure to write certain password (alphabets and/or numbers under 10) into the 5th field, which is necessary to approach your comments later.
After completion of entering, press submit button.
★  ★  ★
You can delete or revise your comments afterwards.
Please enter the data No. of your comments(written on the title bar) and your password.
Then choose delete or revise, and press execute button.
After you device your comments, please submit again.
★  ★  ★
---
back to Top Page